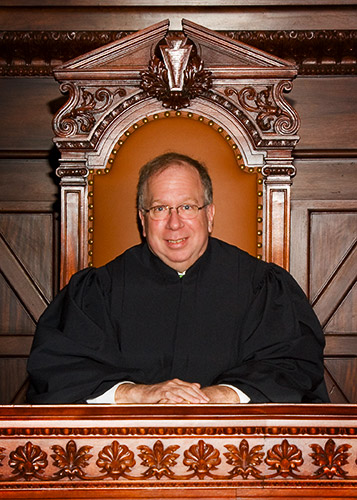 Senior Judge
Senior Judge Stewart L. Kurtz served as the longest tenured Judge in Huntingdon County's history, having presided from April, 1992 through January 6, 2014.
Judge Kurtz was born on October 31, 1944 in Huntingdon, and he is a 1962 graduate of Huntingdon High School. He obtained his B.A. from Franklin and Marshall College in 1966 and his J.D. from Villanova School of Law in 1969. He served as law clerk to the Honorable Frederick Foll and the Honorable Malcolm Muir, in the United States District Court for the Middle District of Pennsylvania from 1969 through 1971.
After serving Huntingdon County as District Attorney from 1976 to 1992, he was appointed as President Judge in April, 1992 and then elected in 1993 and again in 2003. In addition to his duties in Huntingdon County he has served as a member of the Civil Rules Procedural Committee from 2004 through 2010 and was Chairman of Civil Rules Procedural Committee from 2008 to 2010. In addition, Judge Kurtz was a member of the Court of Judicial Discipline from 2006 to 2010, and served that Court as President Judge from 2009 through 2010.
Judge Kurtz elected not to seek a third term of office, and he has been assigned by the Administrative Office of Pennsylvania Courts to preside as a Senior Judge in the Huntingdon County Court of Common Pleas. Senior Judges are permitted to serve the Commonwealth a maximum of 10 days each month.