Magisterial District Judge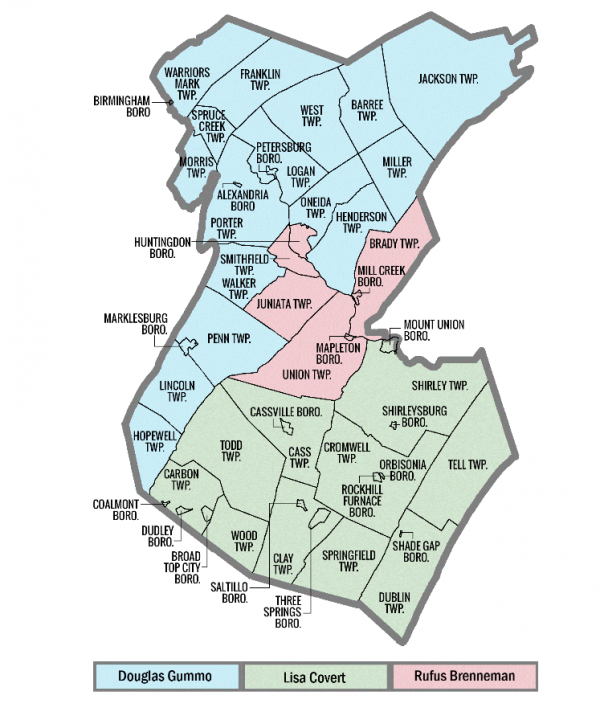 Huntingdon County has three Magisterial District Judges that are elected by citizens of each Magisterial District.
District Magistrate Judge Douglas L. Gummo (20-03-01)
Porter Township Building
7561 Bridge Street, Suite 1
P.O. Box 361
Alexandria, PA 16611
Phone: 814-669-4550
Fax: 814-669-9148
District Magistrate Judge Rufus Brenneman (20-03-02)
Bailey Building
233 Penn Street
Huntingdon, PA 16652
Phone: 814-643-2270
Fax: 814-643-5175
District Magistrate Judge Lisa Covert (20-03-04)
550 Cromwell Street
P.O. Box 352
Orbisonia, PA 17243
phone: 814-447-5561
fax: 814-447-0064
Magisterial district courts docket sheets are maintained by the Unified Judicial System of Pennsylvania. These docket sheets can be accessed through the UJS Portal.